This was the cottage we rented while house hunting in the Comox Valley. A five acre pastorale in the hamlet of Merville about 20 minutes outside the town of Comox.

Cottage and fenced garden for our exclusive use
Veggie garden and greenhouse were the other side of the fence


















Barn and...
ducks.
Calendula is added to beeswax salves when dry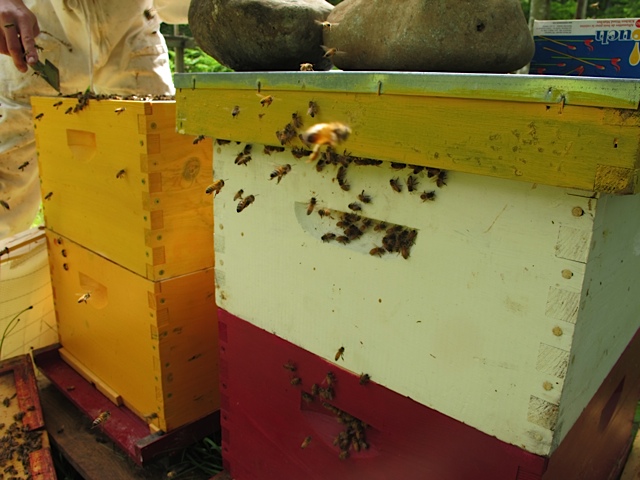 We were gently buzzed a few times in a friendly way.
Cherry trees were loaded with fruit


More abundance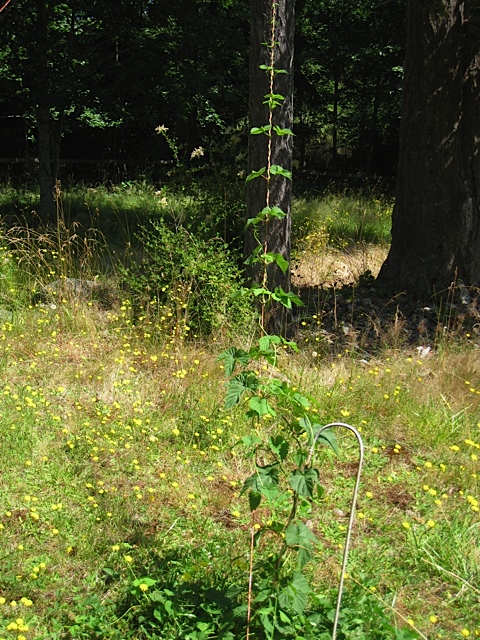 The hops were planted tepee fashion around a tall and sturdy tree
The "alarm clock" lived beside the cottage














Inside was divine too. The following are from Honey Grove's website.
Honey Grove Cottage and Apiary

The bedroom has a door opening onto the garden and the view beyond. We slept with it open.

Filled to the brim with luxurious lavender products and gardening magazines for bath time bliss
Day two of house hunting, Dr. Bob was outstretched on the deck. With an expansive wave of his arm, he declared,"I want this". Me too.